Blogi Lopullinen mini usb-muistitikut - Esittelyssä Halo USB
Halo-sarjan suosio on lisääntynyt entisestään viimeisen 6 kuukauden aikana. Halo-sarja on yksi vanhimmista luomuksistamme Flashbayn monipuolisessa tuotevalikoimassa, olemme siksi erittäin ylpeitä siitä, että tämä uskomattoman pienikokoinen USB-muistitikku on yksi kuukauden bestseller.
Muutama vuosi sitten tyypillisen USB-muistitikun mitat olivat verrattavissa tupakansytyttimeen ja me pyrimme luomaan tuotteen, joka rikkoi tämän käytännön. Pienen USB-muistitikun suunnitteleminen ei ole vaikeaa, mutta pienistä osista johtuen, useimmat markkinoilla olevat mini-USB-muistitikut ovat luku- ja kirjoitus-suorituskyvyltään hitaita. Halo-sarjan kauneus on, että huolimatta sen pienestä koosta, sen luku- / kirjoitusnopeudet ovat luokassaan yhtä hyvät kuin suurempien muistitikkujen - suurin kapasiteetti mitä tarjoamme on valtavat 16GB.
Vaikka Halo-sarjassa on erittäin kompakti muoto, on siinä silti vielä runsaasti tilaa brändinne logolle väriprintattuna tai laserkaiverrettuna selvästi molemmin puolin.
Halo Series mallin todellinen juhlava osa on sen merkkivalo, joka paistaa läpi laitteen reunoista, luoden kiehtovan "sädekehän", kun se on kytketty tietokoneeseen tai kannettavaan. Tarjoamme sinulle mahdollisuuden valita LED värin omaan tuotemerkkiinne sopivaksi, jonka avulla voit luoda tikulle todella mukautetun ulkonäön.
Aina kun jonkin tuotteemme suosio kasvaa, se on paras kohteliaisuus meidän suunnittelutiimillemme, joka sitten tietää, että heidän työnsä on mennyt nappiin. Joten kiitos, Halo Series malli, liittymisestäsi meidän muiden 'Alla Star'-tuotteidemme joukkoon.
Pääset tästä Halo Series mallin tuotesivulle..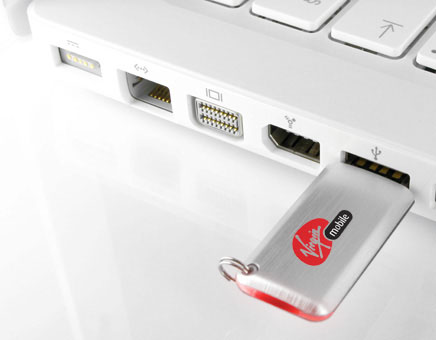 Halo Series hanging out with Mac book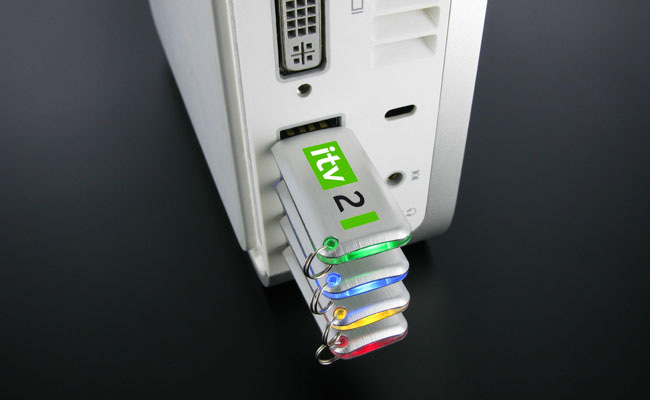 LED colours to suit your logo colour!