The Pure iPad™ Case is available in 7 popular sizes and the large branding area can be Photo Printed with your logo, image, slogan and more, all in vibrant color. The strong exterior shell combined with the soft internal lining ensures the iPad™ screen stays protected from bumps and scratches. You can also fold the Pure model to create a handy stand.
8 päivän toimitusaika. Me valmistamme, brändäämme ja toimitamme tuotteet tässä ajassa!
Available Sizes
iPad™ 2,3,4
iPad™ 5
iPad™
Mini 1,2,3
iPad™
Mini 4
iPad™
Air 2
iPad™ Pro 10.5"
iPad™ Pro 12.9"
Värivaihtoehdot
Musta
Painatustekniikat ja painatusalue

Kuvatulostus
Tuotteen pinnalle voidaan painattaa yrityksesi logo loisteliaana värikuvana. Lähettämäsi kuvatiedoston tulisi olla korkearesoluutioinen, vähintään 300 DPI. Tiedosto voidaan lähettää PNG-, JPEG- tai GIF-muodossa. Internetsivuilta ladatuilla heikkolaatuisilla kuvilla ei saada tarkkaa lopputulosta. Valokuvapainatus kaikille painatusalueille sisältyy aina tuotteidemme hintaan.
Ominaisuudet
Large branding area to showcase your logo


Seven sizes available


Durable, light and compatible


Soft internal lining


Folds into a handy stand


iPad™in heräämis- ja nukkumisominaisuus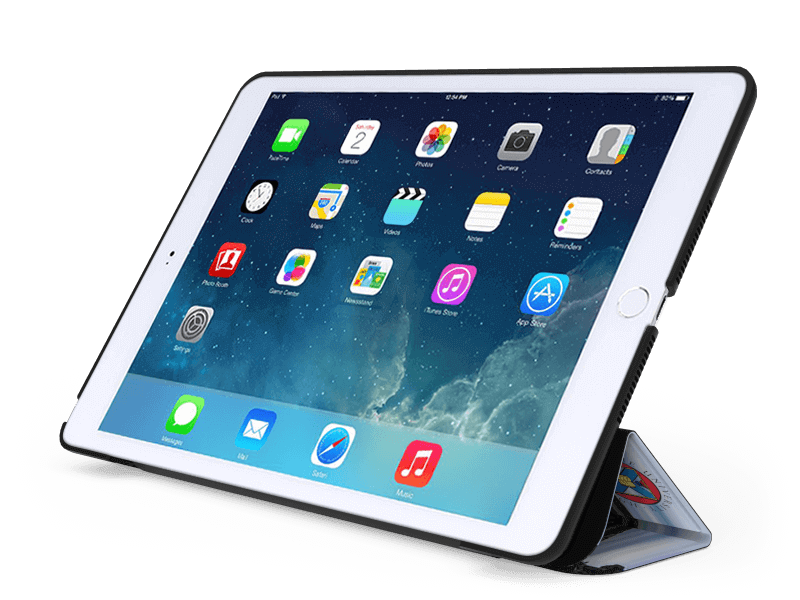 Ympäristö
Kaikki tuotteiden sisäiset muoviosat ovat valmistettu 100% kierrätetystä materiaaliasta.

RoHS Tämä tuote on RoHS-sertifioitu (EU:n direktiivi vaarallisten aineiden käytön rajoittamiseksi).